NEW Book! Safe Movement for All Spines – A Guide for Teachers and Students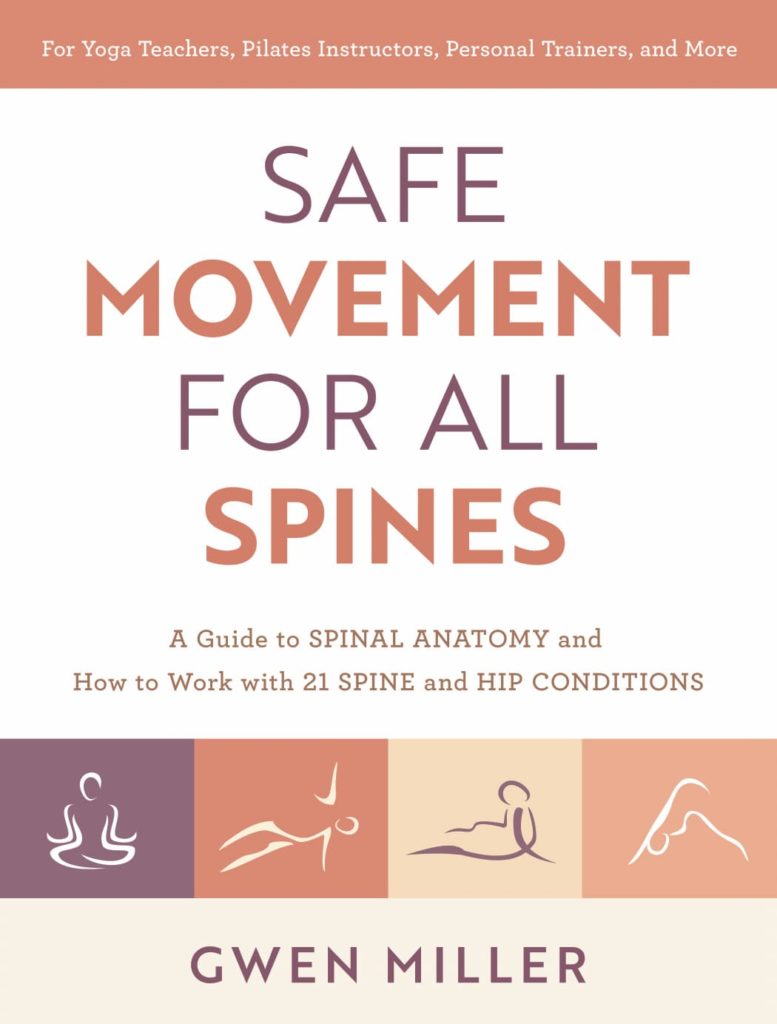 Safe Movement for All Spines – A Guide for Teachers and Students
This book is a missing resource for all types of movement therapists, yoga teachers, Pilates instructors, and others who work with people who have impacted spines in a physical capacity. The images provided coupled with the detailed exercises and possible exercise routines, in addition to the easy-to-parse information about each condition, make this an invaluable handbook.
You can follow me on Amazon for updates on the book, or to pre-order your copy today!
Please contact me if you are interested in the course based on the book (launching in January, 2023).
I was featured on Episode 32 of
The Pilates Goddess Podcast