NEW Book! Safe Movement for All Spines – A Guide for Teachers and Students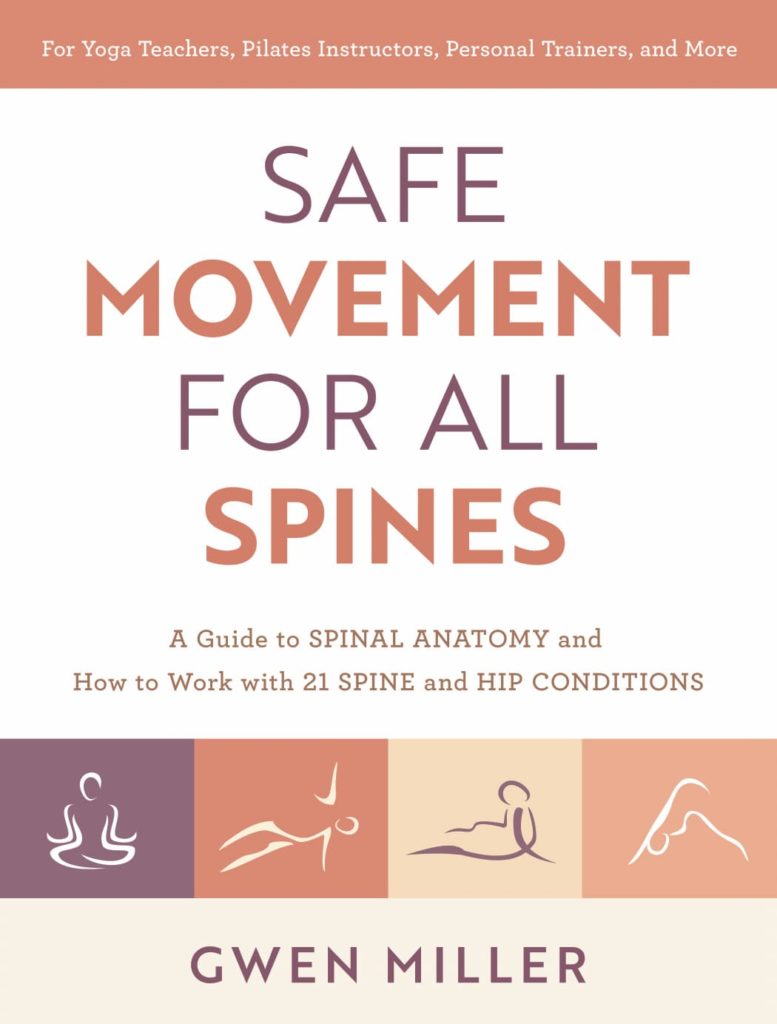 Safe Movement for All Spines – A Guide for Teachers and Students
Pre-Order Now! This book is a missing resource for all types of movement therapists, yoga teachers, Pilates instructors, and others who work with people who have impacted spines in a physical capacity.
You can follow me on Amazon for updates on the book.
Pre-order your copy now from these booksellers:
Please contact me if you are interested in the course based on the book.
Featured Podcasts